Downtown- Amman 
    Downtown (Amman) is the old economic and commercial center of Amman from the beginning of the century until the beginning of the eighties, and it is considered one of the most crowded places in the Kingdom due to the commercial diversity in it. It passes through the center of Salt Street, which is located on both sides of it important landmarks in the city and many shops and Cafes, agencies, repair shops, money exchange and antique shops, and the eastern bazaars that are frequented by foreign tourists that reflect the culture, country, and history of the country.
Among the monuments there are the Roman Amphitheater (Amman), the Roman History Museum, the Hashemite Square, and the National Library of Amman.
The high mountains of Amman surround this narrow area such as Jabal Al Qusour, Jabal Al Joufah, Jabal Al Taj, Jabal Al Nuzha, Jabal Al Nasr, Jabal Al Nazif, Jabal Al Akhdar, Jabal Al Wabida, Jabal Al Hussein.
Old downtown markets
Sugar market, Bukhariya market, Al-Bulbasah market, Friday market, Grain market, Halal market, Al-Sagha market.
Among the most known and important places and very popular with the locals and tourists are Hashem Restaurant, Habiba Sweets.
Amman (Downtown )in 1970s.
 Hashem resturant 
 breakfast in Hashem resturant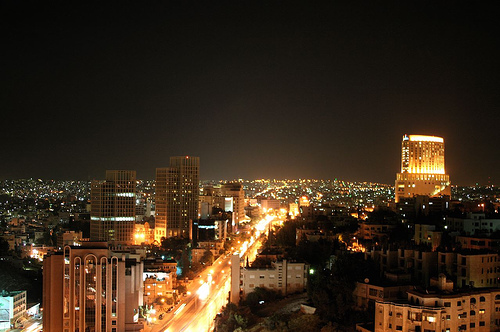 nights in Amman 
 Amman (Arabic Medicine stalls)
 Amman in winter
 Ras Al Ain
Hope you all love this article 
Undefined
Category
Adequate to good
Good to Excellent
Needs work

Grammatical Accuracy

The learners ability to use nouns, verbs, adjectives, etc. correctly in sentences, using verb tenses accurately, and having the correct agreement between subjects and predicates. For instance, one would say "they were" instead of "they was."

There are 3-4 grammatical errors

There are 0-2 grammatical errors

There are 5 or more grammatical errors

Punctuation

The learner's ability to use certain marks to clarify meaning of their writing by grouping words grammatically into sentences and clauses and phrases.

There are 3-4 errors in capitalization and punctuation.

There are 0-2 errors in capitalization and punctuation.

There are 5 or more errors in capitalization and punctuation.

Spelling

The learners' ability to form words with the correct letters in the correct order

There are 3-4 spelling errors

There are 0-2 spelling errors

There are 5 or more spelling errors

Style

The learner's ability to tailor the written work to fit the specific context, purpose, or audience

Mostly understandable. However, there are a few errors which cause confusion.

Easy to understand. Writing flows and keeps reader engaged.

Quite hard to understand.